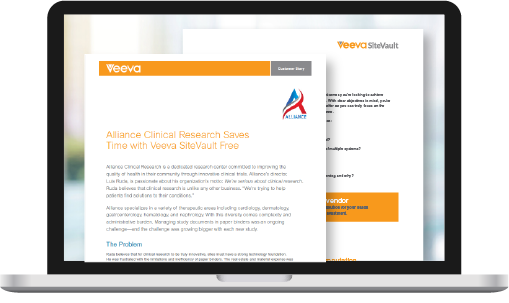 Alliance Clinical Research Saves Time with Veeva SiteVault Free
To increase efficiency, improve access to information, and reduce operating costs, Alliance Clinical Research turned to eRegulatory software. Discover how they:
Found more time for patient recruitment and care
Strengthened relationship with sponsors
Improved the long-term success of their research site
Read their story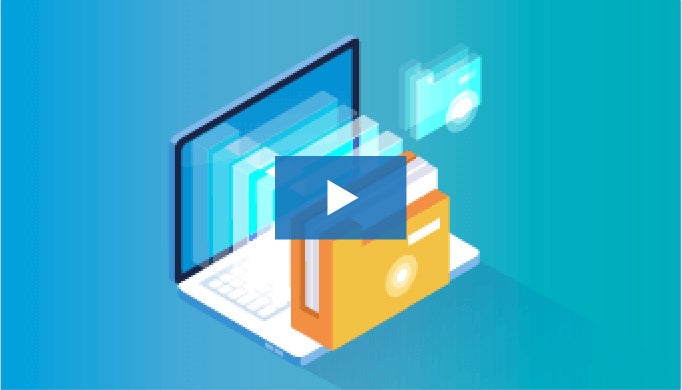 SCRS Webinar: Keystone Research explores eRegulatory best practices
In this on-demand SCRS webinar, discover insights from industry experts when transitioning to an eRegulatory or eISF system.
Understand the industry drivers for change
Review tips for choosing the right system
Discover best practices when going electronic
Watch on-demand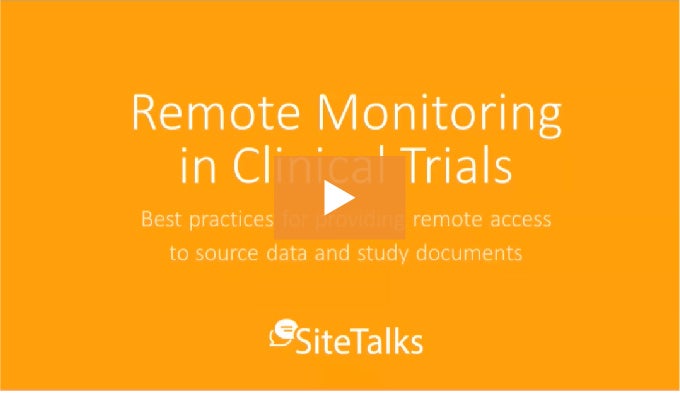 Remote Monitoring in Clinical Trials
In this panel discussion, leading discuss the impact and risks of COVID-19 on clinical trial site monitoring and guidance for putting remote monitoring into practice. Hear from the following speakers:
Denise Snyder, Associate Dean for Clinical Research, Duke School of Medicine
Amanda Wright, Vice President of Partnership Development, Javara
Jessica Collins, Associate Director, Vanderbilt Coordinating Center
Trisha Locke, CEO at Keystone Research
Bree Burks, Vice President of Strategy, Site Solutions, Veeva System
Watch on-demand
Remote Monitoring: Connecting Sites, Sponsors, and CROs to Drive Quality
Hear from Parexel and Mid Hudson Medical Research on how sites, sponsors, and CROs are improving clinical trials in the long term with remote monitoring.
Watch On-Demand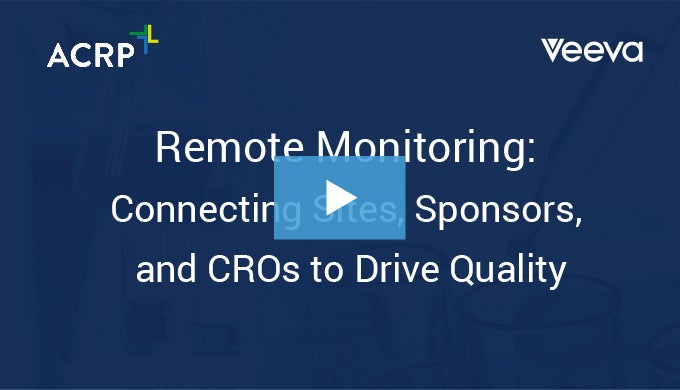 "As a monitor, reviewing site regulatory and source documents in Veeva SiteVault was incredibly easy and efficient. It saved time for both me and the site."
Top 10 biopharmaceutical company
"As a private practice with multiple clinic research sites, we needed an eRegulatory solution to reduce the time and effort of managing regulatory binders. Veeva SiteVault Free gives us a high-quality, free cloud solution to access, file, and search regulatory documents easier and maintain compliance with less burden."
Clinical Research Manager | Minnesota Urology
"Trying to eliminate inefficient paper processes, chasing signatures, and not being able to certify documentation was costing us a lot of time. Veeva SiteVault helps us stay competitive and responsive in a complex research environment."
Clinical Regulatory Director | University of Louisville
"We're pleased to partner with Veeva and have the opportunity to leverage an innovative solution that's designed for how sites work. Veeva SiteVault gives greater visibility into regulatory document status and makes it easier for the clinical research community to conduct high-quality, compliant clinical trials."
Founder and CEO | IACT Health
Previous
Next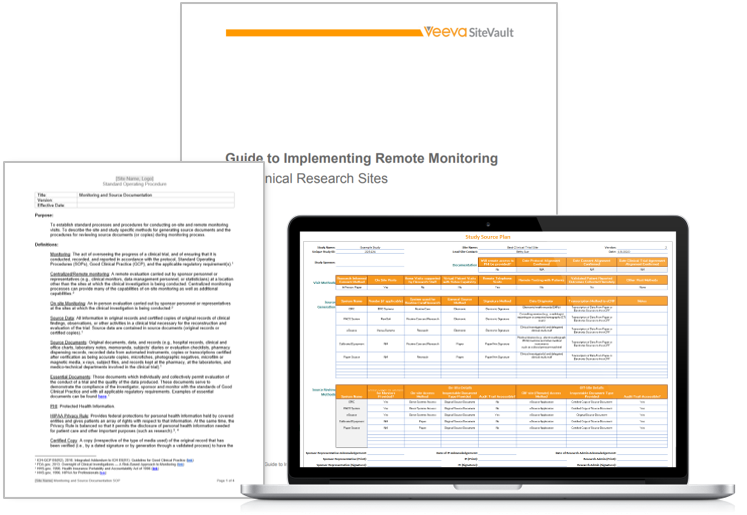 Remote Monitoring Resource Kit
Looking to implement remote monitoring at your clinical research site? Download this step-by-step guide to get started. You will receive:
SOP for remote monitoring
Templates for study-specific source plans
Regulations, resources, and best practices
Access resources