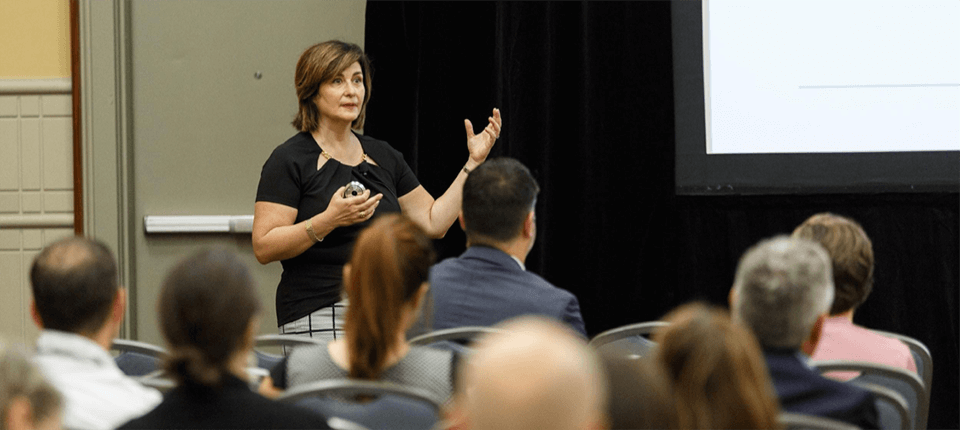 Clinical research sites, sponsors, and CROs fill the room at Veeva R&D Summit to hear how Lale Akca and Rachel Sheppard of the University of Louisville set out to transform their regulatory operations to promote efficiency and collaboration across their teams and study partners.
With 150 active trials and 60 new studies in the pipeline across 30 specialties, the Clinical Trials Unit at the University of Louisville manages a complex research environment.
A growing pipeline of clinical studies is a good thing for clinical research sites. But for sites that rely on paper-based processes, portals, and shared drives to manage studies, growth can be difficult to manage.
"We were having a lot of trouble keeping up all the new trials opening across multiple locations, all using paper processes," said Rachel Sheppard, MBA, CCRA, CCRC, Clinical Regulatory Director at the University of Louisville. "Each team was following a different process. Information access was a real problem due to lack of standardization."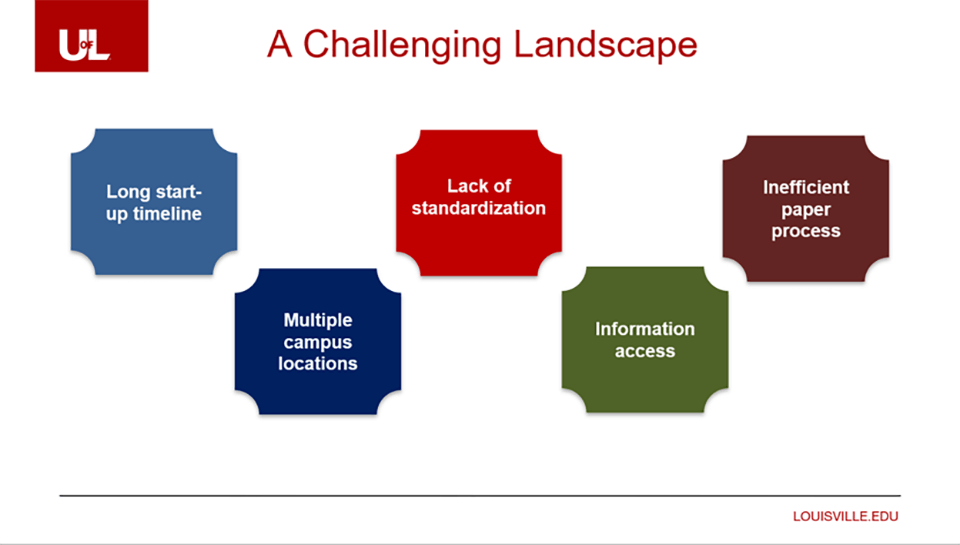 Rachel found that each of their 20 clinical staff were spending two to three hours a week chasing investigators for signatures – amounting to 50 hours of time each week.
Sponsor provided portals weren't helping the situation. "We had no control over their systems and they take a lot of time to learn," said Rachel. "We got to the point where couldn't keep track of which portal went with which study."
The University of Louisville needed to get studies opened fast and efficiently – and remove any barriers to that goal.
A Band Aid for a Broken Leg
Prior to implementing Veeva SiteVault, the University of Louisville took a 'Band Aid' approach. They modified their existing CTMS, created a folder structure on their server, stored documents on flash drives, and used DocuSign to collect signatures electronically.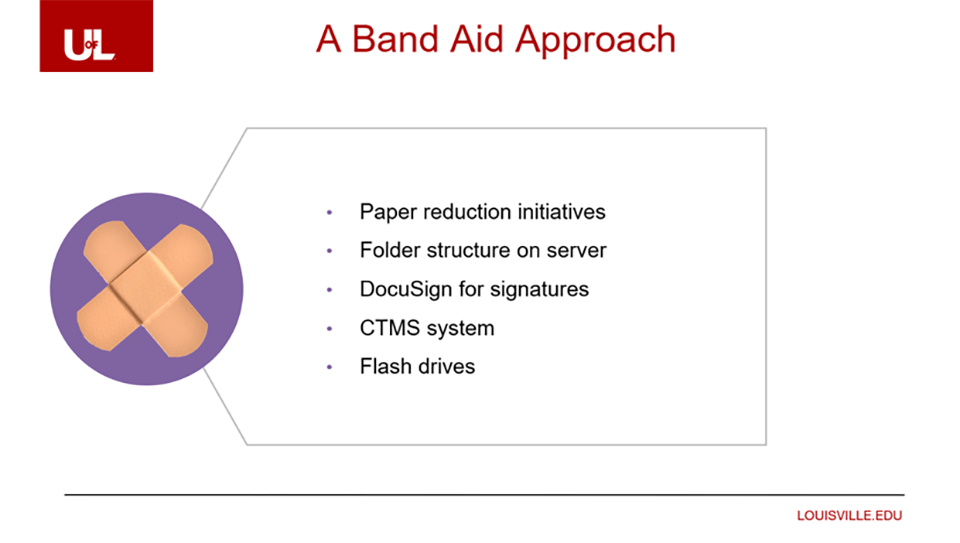 "We tried for a long time, but it wasn't successful. It didn't solve our biggest problems of standardization and decreasing the startup timelines," said Lale Akca, MBA, CCRA, Executive Director of the Clinical Trials Unit at the University of Louisville.
They decided to go with a commercial system.
High Expectations
Past experience with commercial systems left the University of Louisville team apprehensive. "We had some bad experiences with other vendors. It always felt like we were serving the system rather than the system supporting us," said Rachel.
They needed a vendor they could trust and a system that could adapt quickly to changes. "If we have a new regulation or campus requirement, we have to implement these changes quickly."
Standardization and access was also a major consideration. The system had to enforce a consistent way of doing things so their teams can find the right document quickly. They also needed robust reporting capabilities to track efficiency and study progress.
They also considered what their sponsor and CRO partners would accept. "We didn't want to mandate a system that didn't support them. So we considered who has the market share, name recognition, and is trusted by the industry," said Rachel.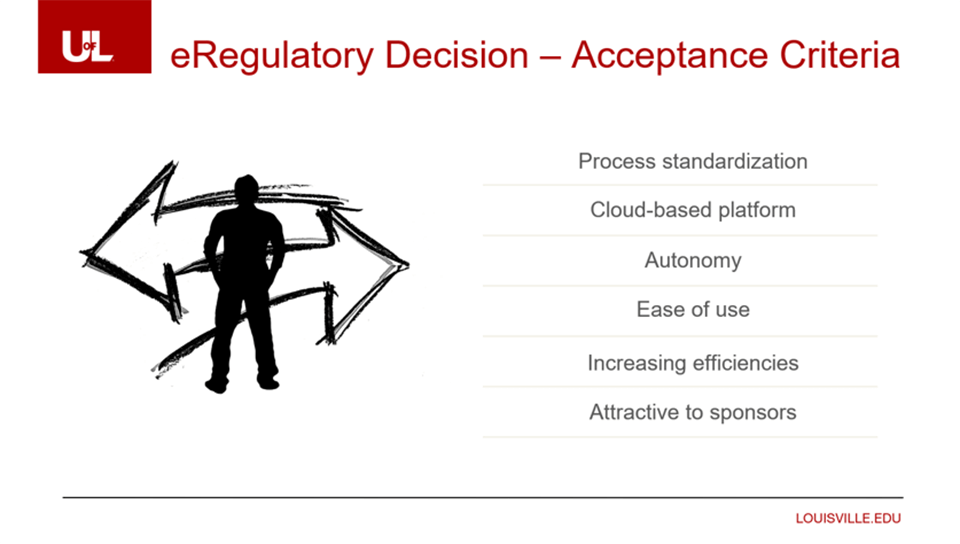 The Decision
After evaluating a range of eRegulatory systems, Veeva SiteVault was the clear choice.
"Veeva SiteVault is intuitive and it's reporting capabilities and dashboards are amazing. It supports not only our regulatory process, but the site evaluation and feasibility process as well," said Rachel.
Veeva's reputation and longevity was also important. Many pharmaceutical and biotechnology companies use Veeva products, so Lale and Rachel knew their sponsors would be familiar with the platform.
Pleasantly Surprised
While initially hesitant about adopting a commercial system, trust in Veeva grew quickly. "Veeva's customer support team is extremely responsive and experienced. We felt supported from day one," Lale commented.
The implementation was fast. Other systems can take six months to a year to fully implement and customize. But the University of Louisville went live with Veeva SiteVault in just eight weeks.
Rachel and Lale were surprised by the level of team buy-in. "As soon as we finished the training, people wanted to know when they could put their first study in. It was great to feel that excitement."
Feedback from study monitors is also positive. The university's clinical team is at one side of the campus while the regulatory team is at another. Monitors can now review the regulatory files from anywhere and spend less time traveling around.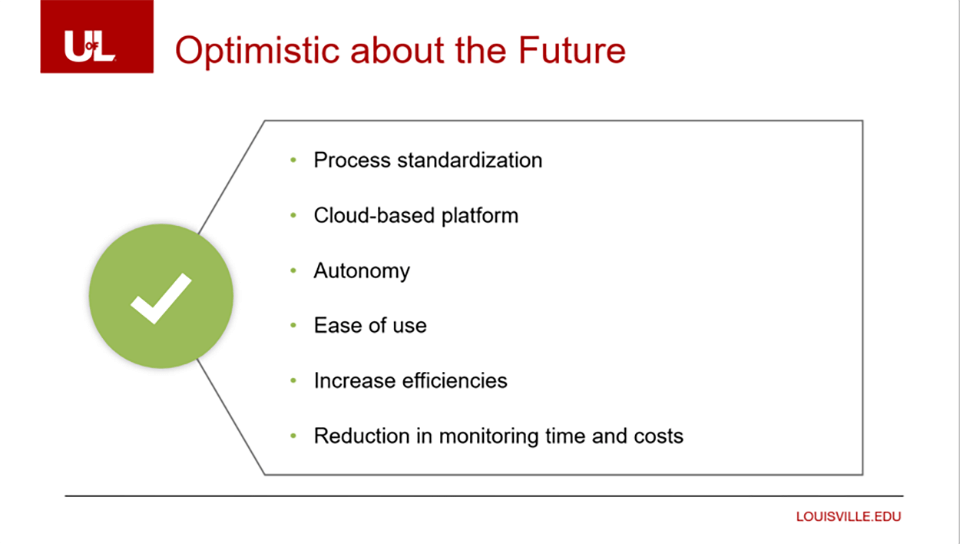 The Road Ahead
The University of Louisville is optimistic about the future. Lale concludes, "Between sponsors, CRO's, and sites, everybody working in this market has one shared goal – to bring novel treatment options to our patients as fast as we can. We're excited about working with sponsors to do things in a better way. We can only achieve this goal if we all work together."
To learn more Veeva SiteVault, visit sites.veeva.com.

Want exclusive tips and resources?