Getting Started with SiteVault Free
A step-by-step guide with video tutorials and resources.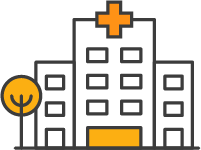 Welcome to the Veeva Community.
We're excited to enable your site for the future of clinical trials and to be your technology partner that helps you move research forward. It's our priority to ensure you have an excellent experience from day one.
Veeva SiteVault Free is not another sponsor portal. It's a free, site-owned technology that helps research sites to manage their clinical operations needs in one location and reduce the administrative burden. Watch this 2-minute video to learn more.
Now that you've taken the first step, follow the path below to ensure your site is set up for success in the first month and beyond.
Introduction
Let's meet! Watch this 5-minute video to familiarize yourself with SiteVault Free.
Log in
Log in to SiteVault Free
In your inbox is an email from vault-emails@veeva.com with your username and a temporary password. If you haven't received this email, please contact us at sitevaultsupport@veeva.com.
Navigate to login.veevavault.com and bookmark the page.
Download our checklist as a guide that walks you through the key steps to get your site up and running on SiteVault Free
Download Now
Adding a New User
Learn how to add a new study team member or monitor user to a study
Creating a Study
Learn how to create a study in SiteVault Free.
Assigning Study Teams, Partners, and Products
Learn how to assign team members, partner organizations, and products to a study
Grant Monitor Access
Learn how to create an external user and grant clinical trial monitors access to a study
Connected Studies
See how Connected Studies are changing the clinical research landscape