Investigative sites looking to reduce administrative burden and improve efficiency are replacing paper-based regulatory binders with electronic systems. In this on-demand SCRS webinar, explore best practices and common mistakes to avoid when transitioning to an eRegulatory or eISF system. You will gain insights from industry experts and learn from others that have made the transition to ensure success.
Understand the industry drivers for change and benefits of electronic systems
Review tips for choosing the right system and evaluating a vendor
Discover best practices and mistakes to avoid when going electronic
Presenters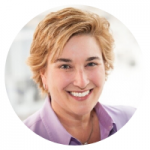 Trisha Locke, CEO at Keystone Research
Trisha Locke is a clinical research professional with expertise and 20 years of experience in pharmaceutical and device research and global project management. She is the CEO of Keystone Research, which is internationally recognized as a top ophthalmic clinical research site.
Bree Burks, VP of Strategy, Site Solutions at Veeva
Bree Burks has been involved in clinical research from the perspective of a bedside nurse, research coordinator, team manager and a director of a large central clinical trials office within three leading academic medical centers. As the VP of Veeva's clinical research site solutions, Bree leverages her industry expertise to develop solutions that meet the complex needs of clinical research sites.
Want exclusive tips and resources?