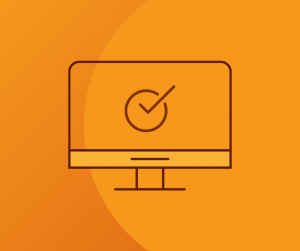 Due to the unfolding COVID-19 pandemic, clinical trial sites and sponsors face circumstances that have the potential to slow clinical research. With many monitors now restricted from travel, sites and sponsors are reassessing ways to share information and collaborate virtually. As a result, sites and sponsors are exploring the potential of remote monitoring solutions.
In the recent webinar, Remote Monitoring in Clinical Trials, leaders from Duke School of Medicine, Javara, Vanderbilt Coordinating Center, and Keystone Research discussed the impact of COVID-19 on their practices and strategies for how sites can put remote monitoring into practice.
Health officials are providing further guidance to support remote monitoring solutions to maintain oversight of clinical sites and ensure participant safety:
"If planned on-site monitoring visits are no longer possible, sponsors should consider optimizing use of central and remote monitoring programs to maintain oversight of clinical sites." — FDA1

"Remote monitoring can be considered; however, this should not place an extra burden on trial sites, and subjects must consent to any sharing of their personal information outside the trial site." — MHRA 2
Moreover, industry groups like Associate of Clinical Research Organizations (ACRO), Association of Clinical Research Professionals (ACRP), and the Society for Clinical Research Sites (SCRS) are advocating for processes and programs to help their members be successful when conducting remote trials. 3, 4, 5
With renewed industry support, sites must find a solution to enable study conduct now and in the long term.
Common methods for remote monitoring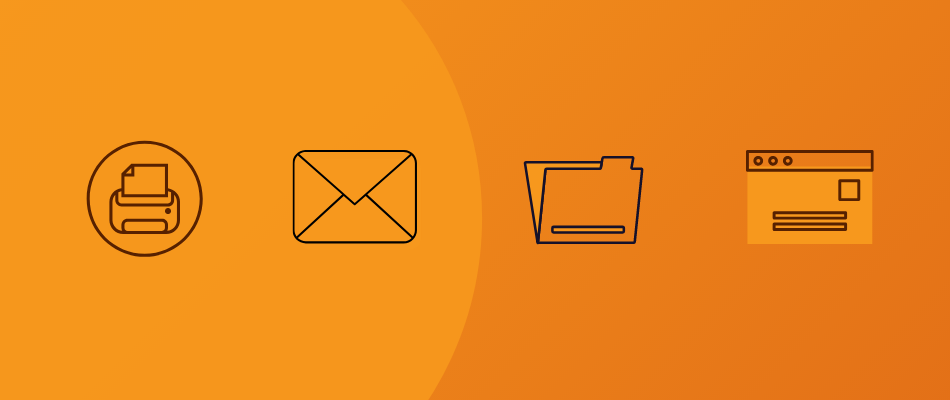 In light of recent support for remote monitoring, conversations about the existing state of monitoring and site document management have emerged. Today, most sites are sharing source documents through fax, email, cloud-based file share systems, or by granting monitors direct access to their electronic medical record (EMR).6 Without proper processes and controls in place, these methods may increase the administrative burden on site staff and introduce compliance risks.
Fax, Email, and File Sharing
Faxing and emailing source documents increases the email load on already fully allocated staff. Sites struggle to find extra time to find, send, retrieve, scan, and attach documents to emails. Similarly, monitors must allocate efforts away from areas where sites need support to organize and track documents received.
File share systems are commonly used due to their low cost, familiarity, and widespread availability. However, most do not meet 21 CFR Part 11 or HIPAA compliance requirements out of the box. And their use often leads to document duplication, version control concerns, and doesn't support standard filing structures or role-based security. As a result, site staff and monitors still lean on email to track activities related to document review.
Methods involving fax, email, and file shares also increase the opportunity for error as site staff may forget to redact identifying information, misdirect a document, or lose track of who has access to sensitive data.
Direct Access to the Electronic Medical Record
Providing monitors direct access to an EMR can work, provided the proper consents and agreements in place. Research institutions should implement well thought out policies when providing direct EMR access to monitors, as many EMR systems don't have controls in place to restrict views for study monitors.
"We already had an ability to do remote monitoring and that became one of our first concerns after blocking visitors from coming to Duke hospitals," said Denise Snyder, associate dean for clinical research at Duke University School of Medicine. "We implemented a policy to convert sponsors to remote monitoring and established an agreement to sign to access our electronic medical record remotely."
Sites should also look to reduce variation in process where possible. Having a strategy, process, and standard way of doing business is key. "We can't operate in a remote world and in a responsible manner to our patients if we are treating processes like a one-off," said Denise.
Despite these challenges, technology is quick to adapt to changing circumstances and improved methods for remote monitoring are now within reach.
A solution to improve monitoring for both sites and monitors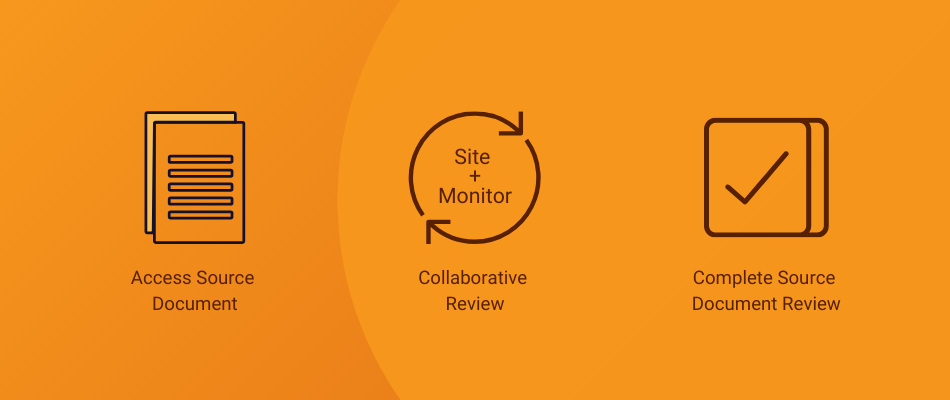 To solve the administrative and compliance challenges introduced by paper, email, and separate systems, sites need a collaborative system that monitors can easily access, while also ensuring the protection of participant data. A purpose-built eRegulatory and source document system can allow sites to define more efficient processes, maintain visibility over the flow of information, and improve overall quality.
"From an operations standpoint, there's a quality component to this digital construct," said Amanda Wright, vice president of partnership at Javara. "Having the ability to monitor remotely, internally and externally, with pharma partners brings an element of quality that's not realized without this type of technology."
When reviewing technology, sites should consider systems that go above providing beyond document access to enhance their processes. A single document repository with workflow management to track clinical trial documents and downstream processes across internal and external study stakeholder can benefit sites and study monitors in the following ways:
Support back and forth communication between sites and monitors
Tracking the detailed, back and forth communications between a study site and monitor when reviewing source documents is critical when supporting source data verification (SDV) and source data review (SDR). Without a purpose-built system, these detailed communications get lost in a web of emails and attachments, adding time and confusion to the review process.
For example: In a collaborative review process, sites can queue up source documents for their monitor to review. Upon review, monitors can flag specific text or phrases in question, and route documents back to the site for clarification when needed. The site is automatically notified when feedback is needed, and can quickly locate the document and phrase in question and respond in a more timely manner.
Organize and prioritize work
The increasing complexity of today's research environment makes it difficult for even the most seasoned researchers to stay on top of their to-do lists. A system can alleviate this burden by flagging documents and actions that may require immediate attention. With better visibility, sites and monitors can quickly focus their efforts and plan their day-to-day work more easily.
For example: Documents related to a safety event or protocol deviation can be automatically flagged to help sites and monitors expedite the review process.
Identify trends and potential bottlenecks
The ability to report on higher level metrics such as safety issues or turnaround times is burdensome when information is stored in paper, emails, and separate tracking sheets. And manually building management reports is time-consuming and prone to error. A purpose-built system should support the creation of reports and dashboards to help identify trends and potential compliance concerns.
For example: Real-time dashboards show source documents awaiting review by a study monitor and site as well as average review turnaround times. These dashboards can prioritize document review based on sent date, study, participant, study visit date and the document's relationship to a protocol deviation or safety event.
Manage turnover and reduce risk with repeatable processes
With high turnover rates among study coordinators and CRAs, sites can more easily get new study staff and monitors up-to-speed when their systems support repeatable processes and guide them through reviews. And when new members are added to a study, the ability to view historical communications and actions can help reconstruct the story of a trial and onboard new members more quickly.
For example: Documents can be filtered and easily identified even after a monitor has marked their review as complete. Historical comments from previous reviews on source documents can be maintained, ensuring effort is not accidentally spent reviewing the same document twice.
Maintain control and accountability
Sites must have continuous access and control of their source documents.7 Unlike email, fax, and shared systems where documents can be duplicated, a purpose-built system should prevent the downloading of identifiable patient information from study monitors as well as prevent source documents from being shared when they have not yet been finalized at the study site.
For example: Before finalizing a transcript from a telephone conversation with a study participant that contains information about a potential serious adverse event (SAE), the study coordinator may first send the source document for an electronic signature from the study's principal investigator (PI). Since the PI needs to review this information before monitor review, the source document will not be available for monitoring until the PI has signed-off.
Getting Started
Necessity is often the mother of invention. In a time like this, we must adapt to changing circumstances and find new ways of working so sites and sponsors can get back to performing the critical work at hand.
"I think that there are some real opportunities to look at the industry as a whole and the way we've done things to allow for some out-of-the-box thinking in how studies are managed," said Trisha Locke, chief executive officer of Keystone Research. "I think it will benefit both the site and the sponsors in the long-term if we can accelerate our ability to adopt some of these processes."
Purpose-built document management and remote monitoring solutions may provide a viable solution today and for many years to come. "There is fear about the unknown and what remote monitoring can bring to a site, but also a lot of value to be added," said Jessica Collins, associate director for Vanderbilt Coordinating Center. "It's worth it."
---
Sources:
1) FDA, 2020. Guidance on Conduct of Clinical Trials of Medical Products during COVID-19 Pandemic
2) MHRA, 2020. Advice for Management of Clinical trials in relation to Coronavirus
3) ACRO, 2020. Considerations to Support Clinical Trial Monitoring Oversight During COVID-19
4) SCRS, 2020. Virtual Trial Capable Training
5) ACRP, 2020. ACRP Course Catalog
6) Veeva Systems, 2020. Remote Monitoring in Clinical Trials/
7) FDA, 2018. E6(R2) Good Clinical Practice: Integrated Addendum to ICH E6(R1)
Want exclusive tips and resources?